There are different ways to create a quote.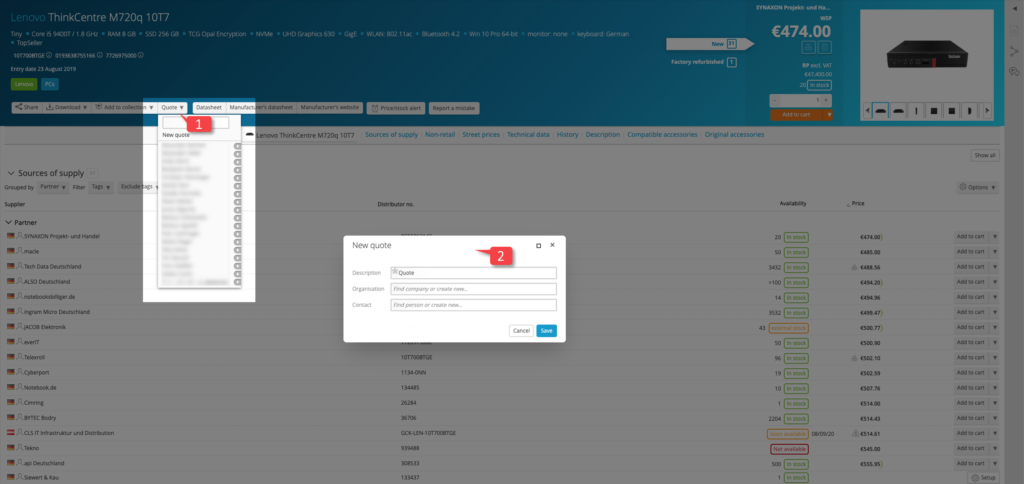 Using the 'Quote' button (1), a quote can be created directly from the product page. The quote will contain the product that is currently being viewed. Quotes that have already been created are also listed here.
A pop-up window (2) will openif you select 'New quote' (1), allowing you to enter information for the new quote.
Company names or contacts that are already represented on ITscope will be listed as a suggested result as you type. Otherwise, a new entry will be created. Own companies and contacts can be managed via 'My company network'.
Clicking on 'Save' will create the quote and redirect you to the quotes page.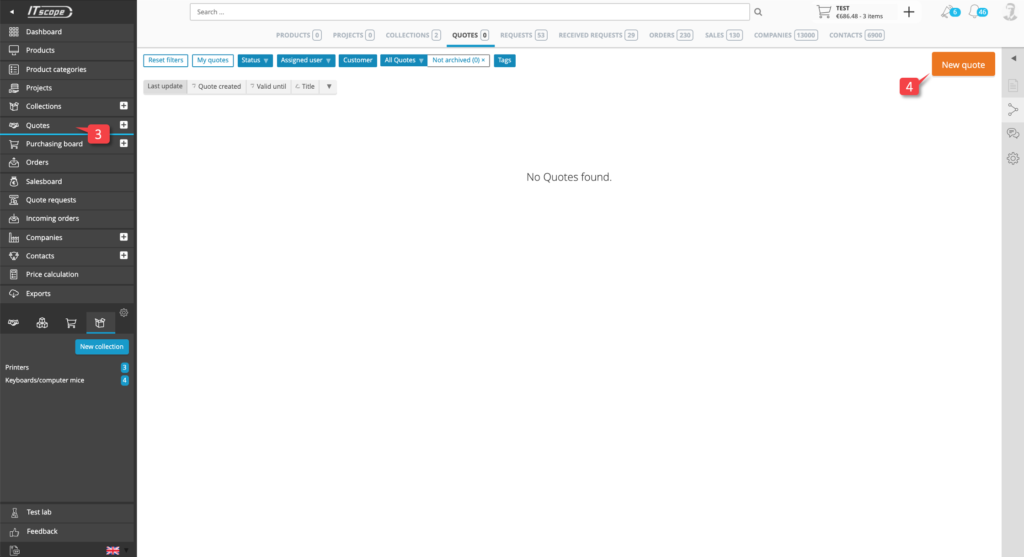 Another option is to select 'Quotes' in the navigation bar (3) to open the quotes page. Selecting the 'New quote' button (4) will open a pop-up window, where you can select the target company, add a contact person and save the new quote, as in step (2).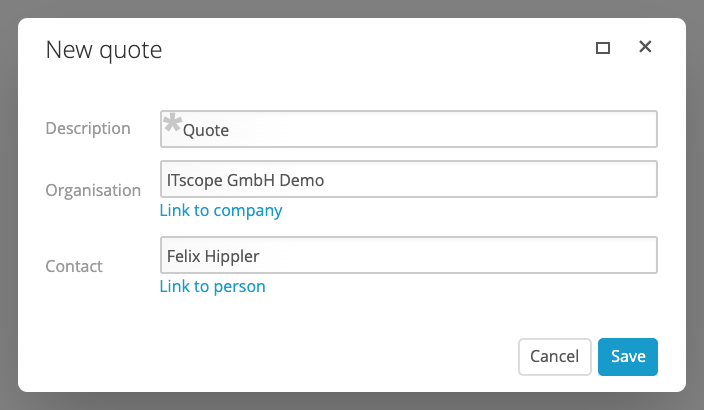 After successful creation of the quote, you will be able to add additional products to your quote and calculate them accordingly. You can find out more information about the calculation view here.