Realtime price retrievals take place using the servers of the respective suppliers on the basis of the supplier access details you have provided.
The prices you see in ITscope are therefore the prices that the respective supplier has made available to you directly (both realtime and individual price list prices).
Please note that certain products, such as special licence products or Microsoft products, require separate activation with the respective distributors.
Specifically, this can be the case with distributors including: Ingram Micro, Also Deutschland, Tech Data or Wortmann.
This is the reason why you may see an exclamation mark on ITscope for certain Ingram, Also Deutschland or Tech Data products despite correct realtime price configuration.
See the following screenshot showing an exclamation mark next to the Ingram Micro price: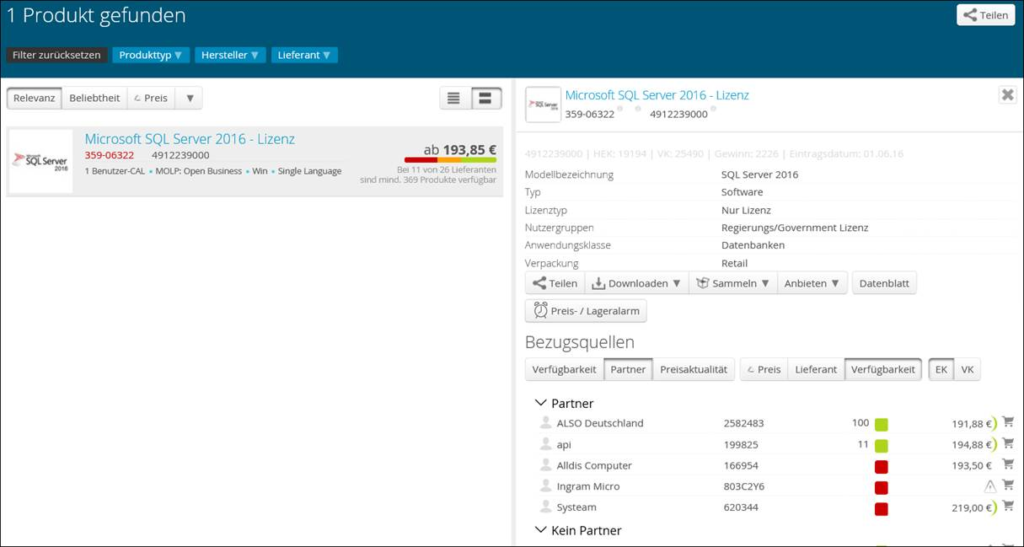 If this should be the case, we ask that you contact your respective contact person from the distributor so that you can request activation of these 'special products'.
After this activation, these prices should be displayed automatically in ITscope; provided, of course, that you have correctly entered your access details for the supplier's realtime and individual price list service.
Click here to access the online help article for setting up a supplier account.