The billing and delivery addresses can be edited for prepared orders or when viewing the order preview. There are two ways to do this.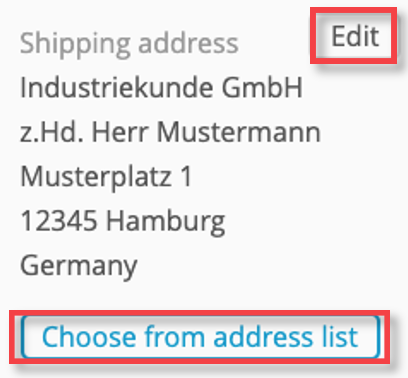 You can use the 'Edit' button if you only want to edit the address for this particular order. In this case, any changes to addresses are not transferred to the address book. This is helpful if you want to adjust the additional address lines individually for an order.
If you want to use an address from your company network, the button 'Choose from address list' will open the following dialogue box: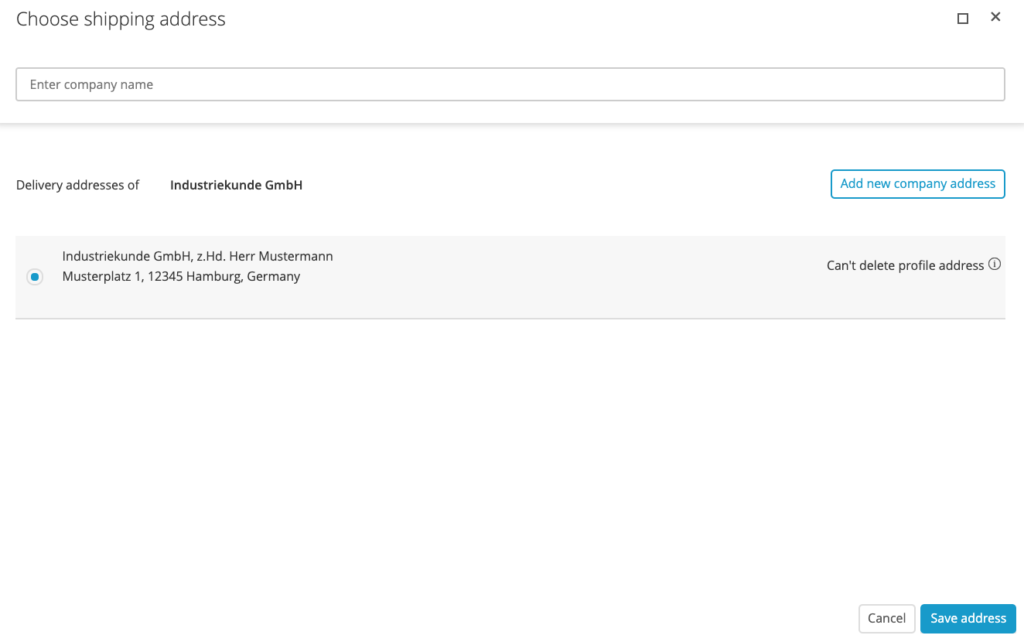 You can carry out a search within your company network via the upper search bar. To do this, enter the name of the company you are looking for and select it from the list. All addresses for this company from your company network are then shown as search results. Click on a line to select the address to which the order should be sent. Click on 'Save address' to select this address for the order.
Additionally, you have the option of editing, deleting or adding new company addresses in the contact network for the selected company.
If you want to directly add a new company contact, enter the name of the company in the search bar and select the 'Add new company contact' option in the search results.