Own contacts and companies can be created and opened either via the quoting function, or through Companies > All Companies > Created by the user.
By clicking on 'Create company' (1), an additional window (2) appears where you can enter the new company to be created, including the contact person and address.
If you enter a company name that is already known on ITscope, it will be listed in the search suggestions. Otherwise a new entry will be created here. If you select an existing company, you can transfer the address data at this point. If you enter a different address (e.g. for an external location), then this will be added as a new address.
The same applies to the contact person within the company.
It is important to note that contacts/companies you have created yourself are only visible for your own company account.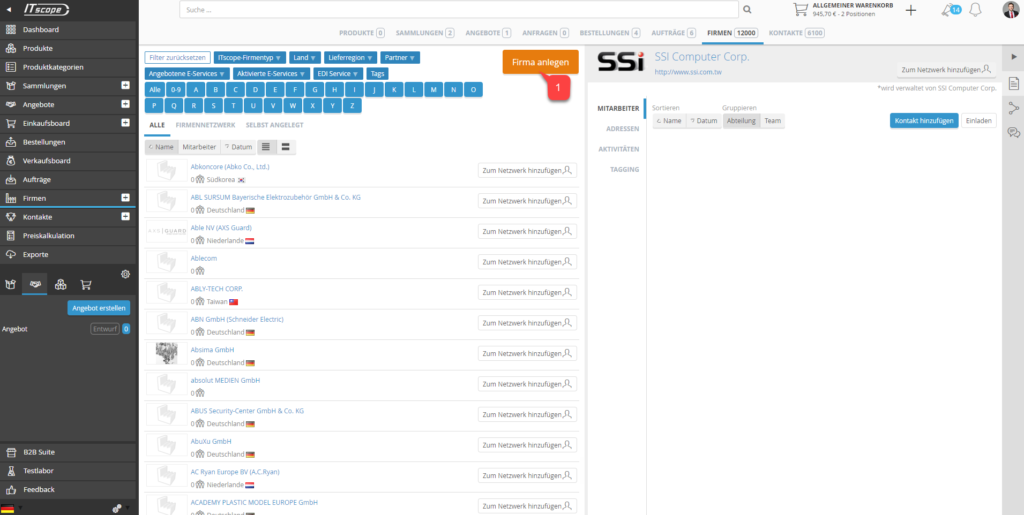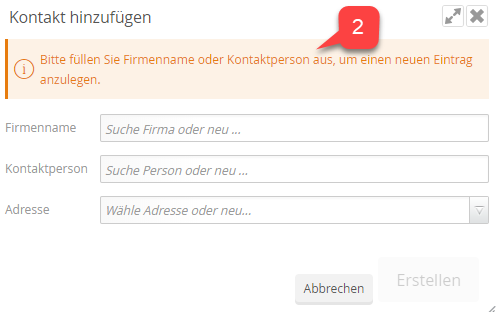 In order to deposit a customer number for the newly created company (e.g. from your ERP system), open the company page and select the 'Account with us' tab. Here you can then deposit the customer number for the company (3).
If there are several addresses for a company, you can distinguish the individual locations by means of an individual client number, which is assigned to the respective addresses.