Overview of contracts and prices
The overview of contracts and prices can be found on our homepage.
In the contract management tab of the 'My account' section, you can view the contract details for your ITscope plan or licensed modules: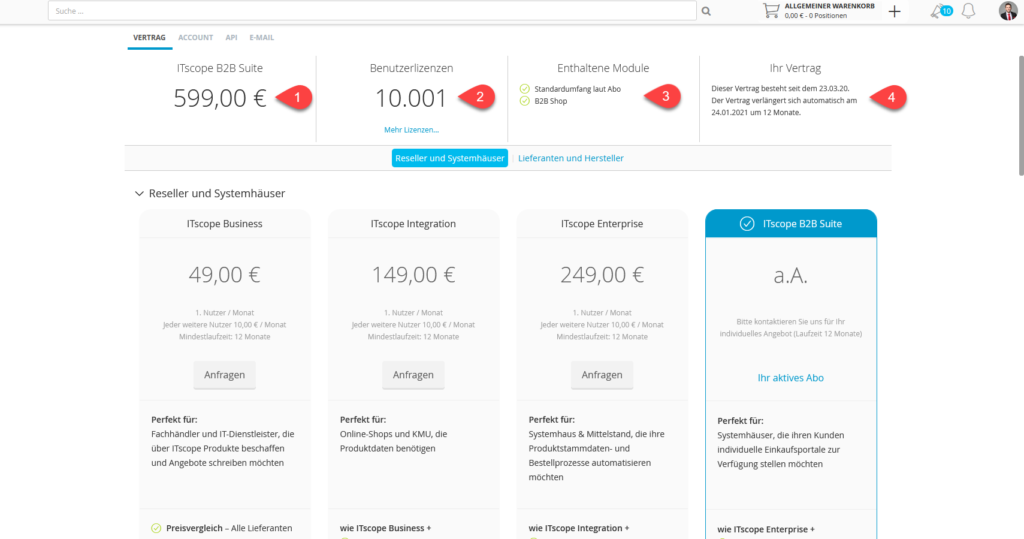 A summary of all information about your contract is displayed in the header area. The current plan and the total monthly costs are displayed on the top left-hand side (1).This is comprised of the base price of the plan as well as included modules. Here you can also change the billing period (monthly or yearly according to contract conditions). In this example we are using the ITscope B2B Suite subscription. Your current plan is additionally highlighted with a blue border.
The number of user licences contained in your subscription is also shown in the header area (2). You can easily book additional licences here if required.
In the third section (3),your included modules are listed (e.g. content, support and/or export contracts).
General contract information (4) is also shown on the right-hand side.
Below the header section you will find all ITscope plans. You can upgrade to a higher plan here at any time.

Change contract
In the contract management tab, you always have the option of upgrading to a higher plan (using the 'Upgrade now' buttons), changing the billing period or adding user licences ('Buy more licences…').
In any case, the 'Change contract' window will open (5). Here, you can customise the contract depending on your wishes, and amend with binding effect by clicking on 'Buy' (6).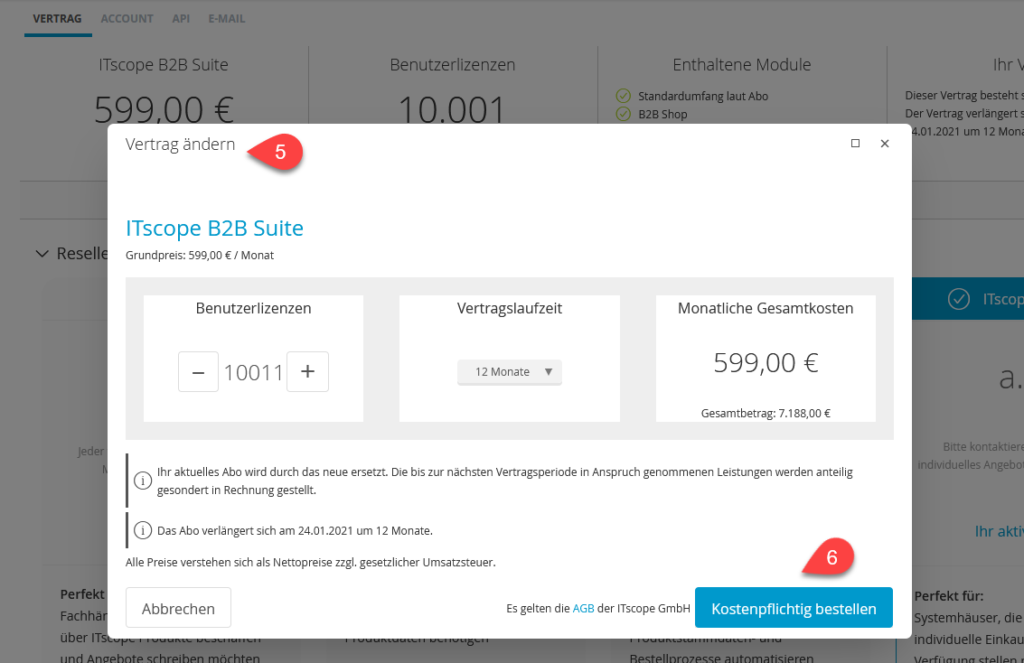 You will receive a confirmation of the changes you have made (7). You can check and, if necessary, adjust your billing email address in this step.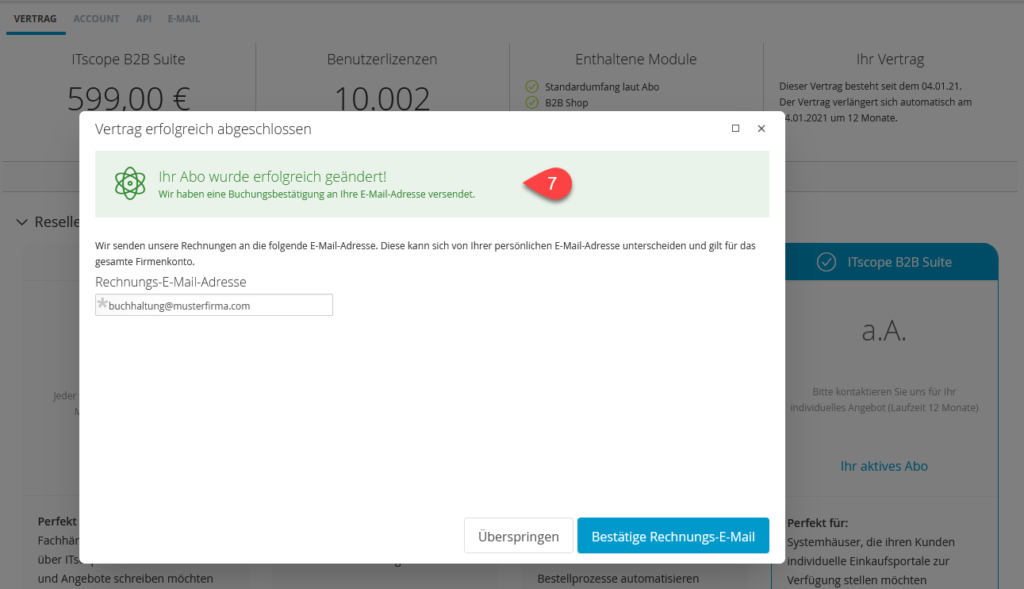 In the last step you will see your current payment method (8). You can check your payment details in this step and adjust them if necessary.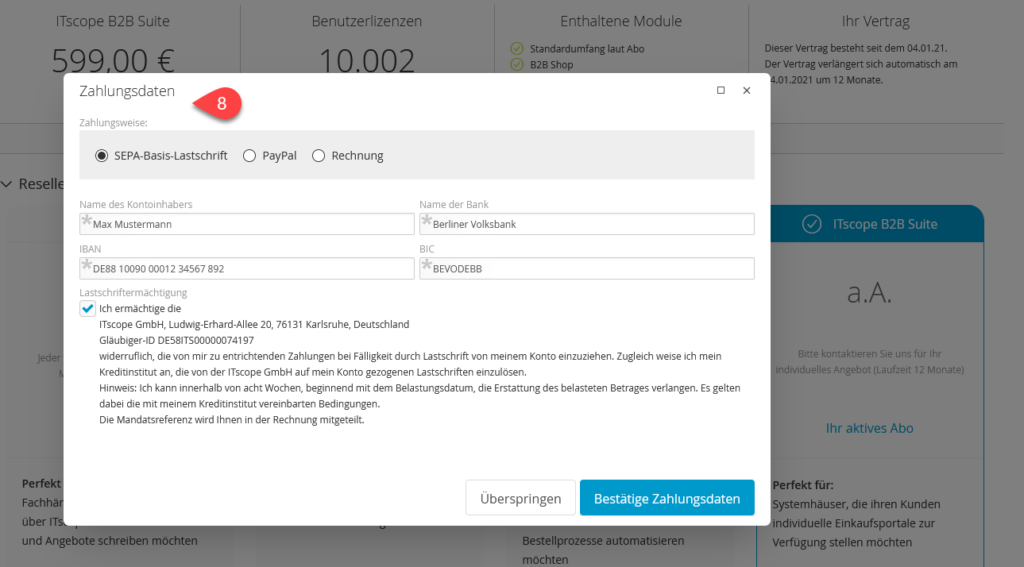 If you have any further questions, please do not hesitate to contact our sales staff using the following contact details:
ITscope Sales
Tel.: +49 721 627376-0
Email: sales@itscope.com