The different areas of the platform can be accessed via the menu bar on the left-hand side of the platform.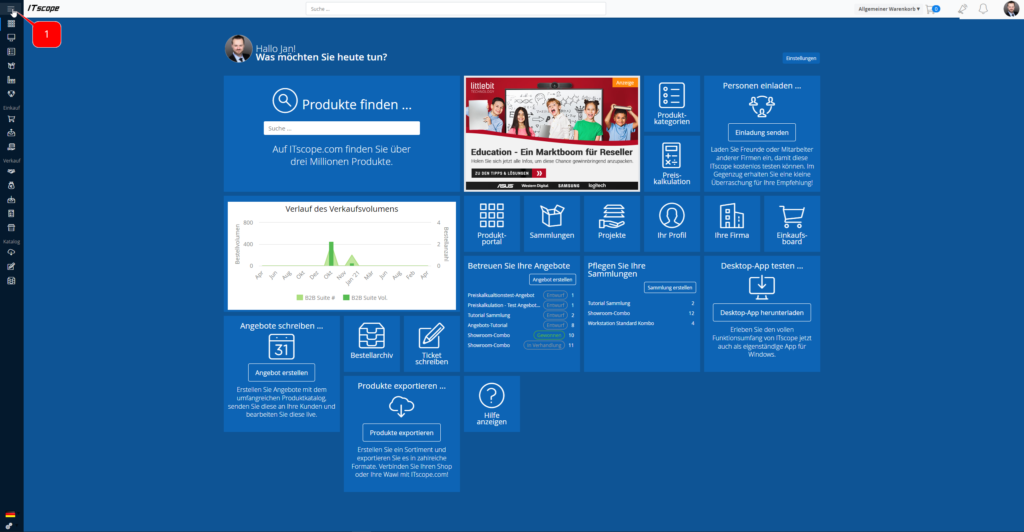 Click on the 'hamburger' button (1) to expand and collapse the menu.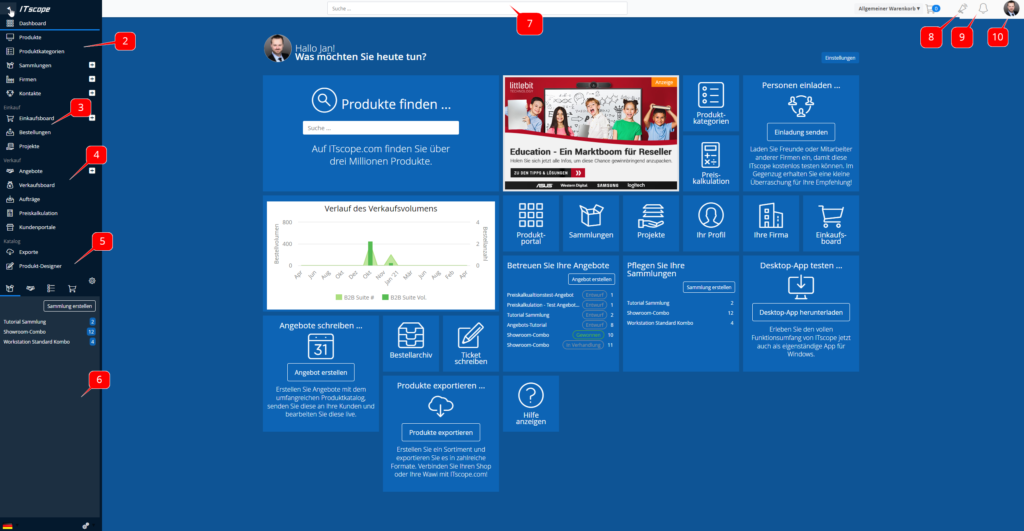 Use the side menu to switch between the different parts of the platform. The side menu is divided into several sections to facilitate navigation. The general section (2) includes the product search and your company network. The purchasing section (3) contains the purchasing board and orders. The sales section (4) can vary in size. Here you can find options for pricing, quotes, orders and B2B Suite customer portals. The catalogue section (5) contains the export function and the product designer. Below this is the project area (6) for quick access to collections, quotes and shopping carts.
The upper bar contains the search field for the global search (7), which can be used to search the entire platform.
To the right of this is the message centre (8), the communication menu (9) and the dedicated user menu (10).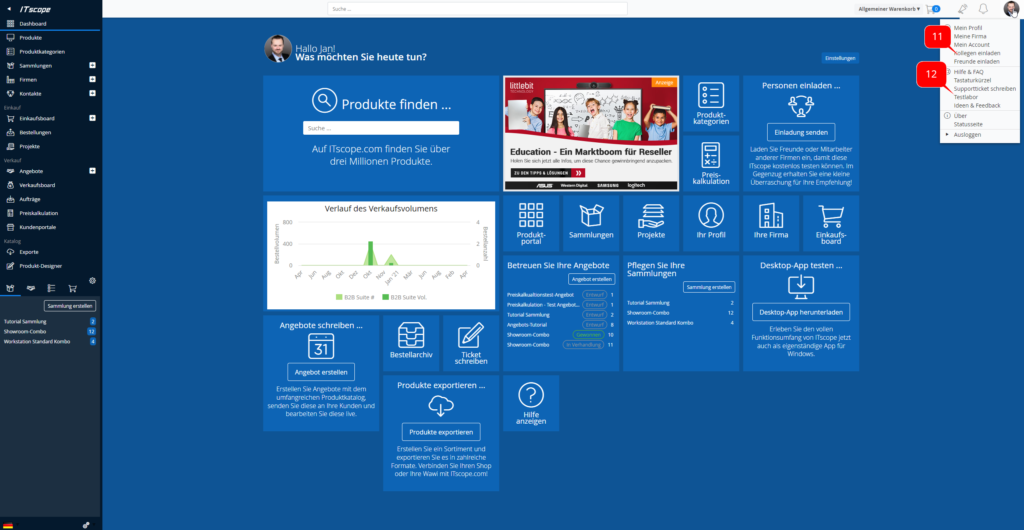 The user menu is user-specific and offers the possibility (11) to invite people to ITscope as well as to access your own user profile, the contract page and the company page.
Additionally, you can access the ITscope Guide (help & FAQ), support services, the ideas & feedback section and the test tab here (12). The test lab is an opportunity to try out new, exciting features that are still in development.
The platform logout button can also be found here.
Tip: the user menu is the fastest way to access your own company profile, employee profile, and online help.