If you would like to use the API or access an export via API, you require an API key. Where can this key be found?
Every customer has an individual ITscope API key.
ITscope users can view their API key on their employee profile page and also generate a new one here.
Simply navigate to your employee profile by clicking on your user photo in the top right corner, and the selecting the 'My profile' option (see screenshot below).

In the employee profile, you will find your API access data in the respective 'API access' tab.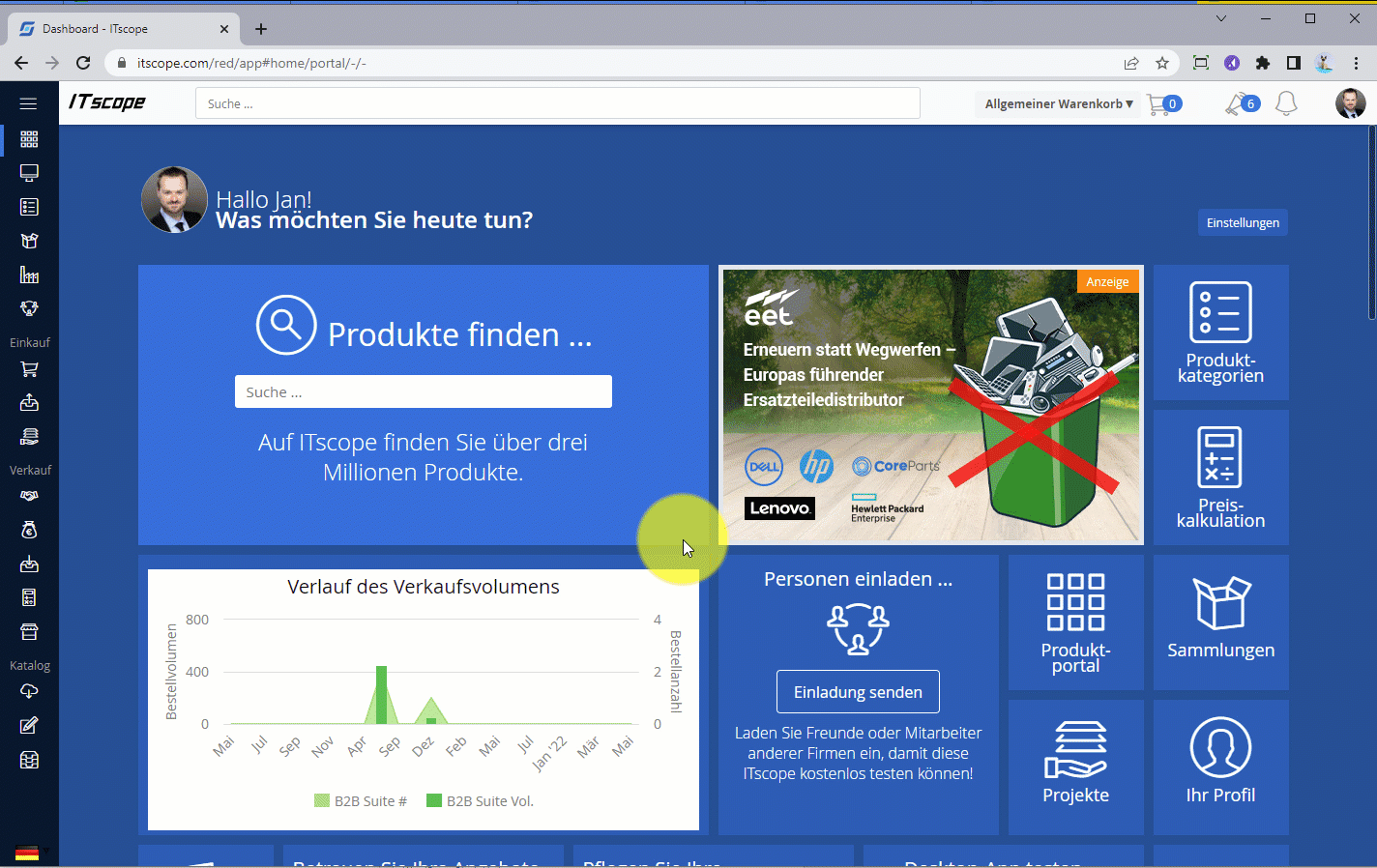 More information about the employee profile page can be found in this support article.