For the integration setup between ITscope and c-entron.net, you will need your API key from ITscope. You can read where to find this in our FAQs.

Set-up performed in c-entron.net:
There is a separate setting for this in c-entron.NET (from version 2.0.25.12):

'ADMINISTRATION' -> 'Einstellungen' -> 'Sales' -> 'Beleg' -> 'Allgemein' -> 'ITscope API Key'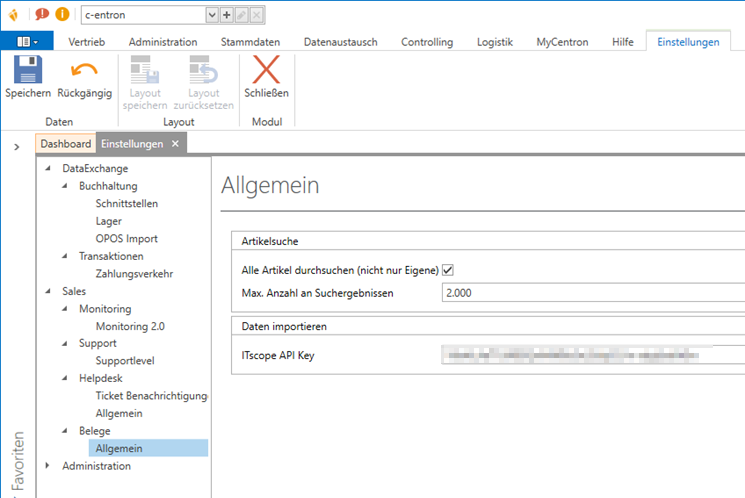 Afterwards, the content (such as images, PDFs and texts) as well as the online price information and availability can be used in the new c-entron.NET document system.
To do this, click on the product with a right click -> 'Daten importieren' -> 'von ITscope importieren'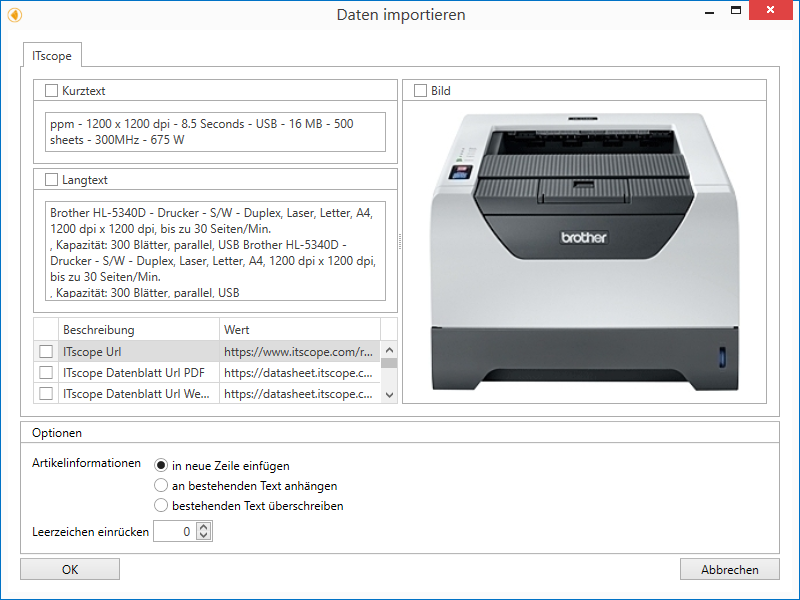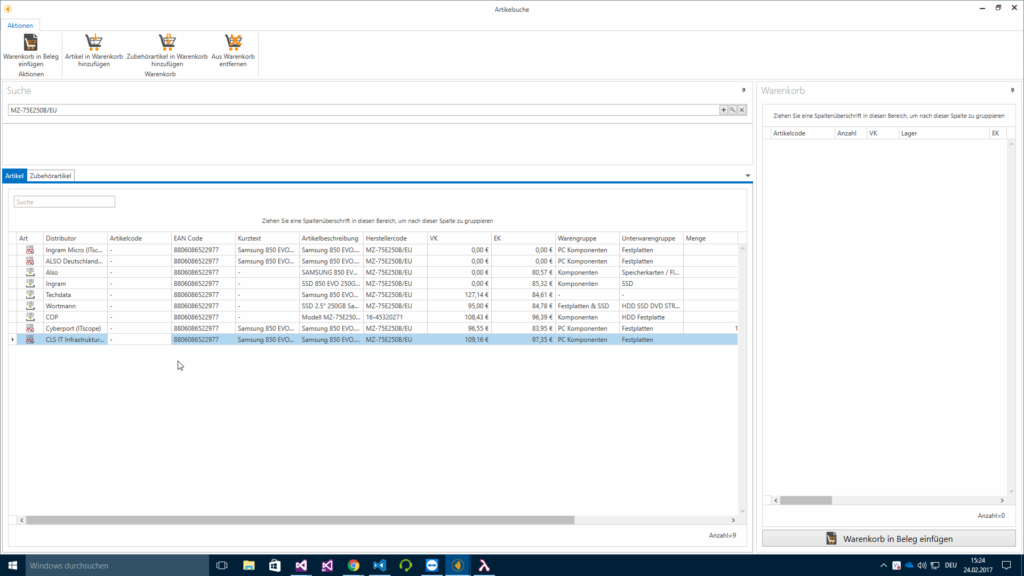 For further information, you can also use the help portal of c-entron.NET: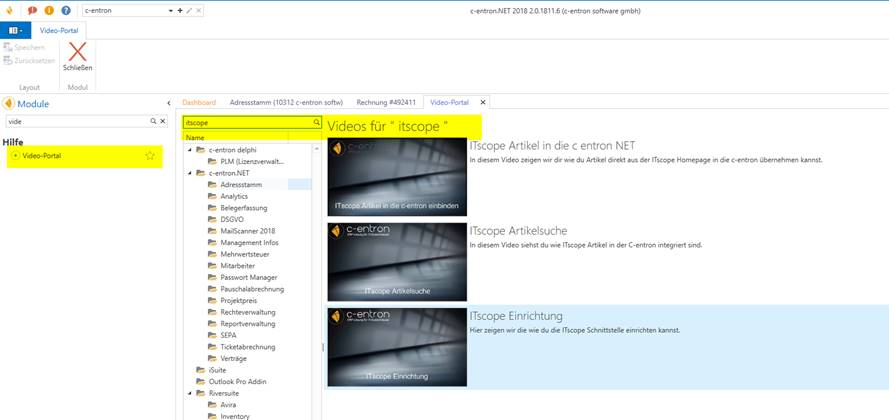 Here are the direct links to the c-entron.NET video portal:

FAQ can be accessed in the integrated help.
You can find these in the main menu of c-entron.NET