Logging in to https://www.itscope.com/en/ doesn't work. Account is not blocked, employee is not blocked and access details are correct.
However, only the browser seems to have problems.
In this case, one of the following is probably the case:
– issue with browser cache / cookies
– incompatible add-on / extension.
The following steps could help solve the problem:
– Delete your cache: go to Menu> Settings> Privacy & Security> Delete browser data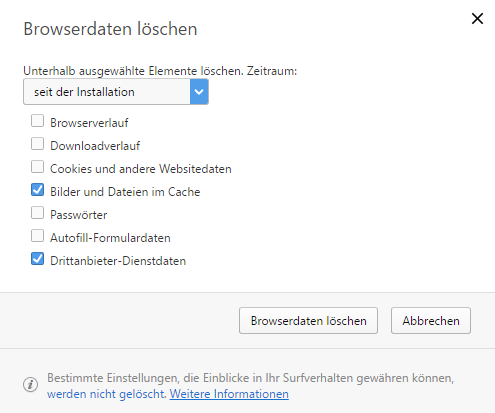 – Disable all extensions in browser and reactivate them step by step until the login issue starts cropping up again

– Use a different browser if all other steps do not solve the problem.